Heating & Cooling Services in Bountiful, UT
Home Services Since 1969
At Craig's Services, we have been providing top-quality heating and air conditioning services in Bountiful, UT since 1969. When the temperatures rise or fall in Davis County, we have a team of professionals ready to help you. We are an authorized Lennox Premier Dealer, and we can also service all makes and models of systems.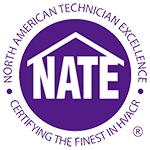 When you schedule a service call, our NATE-certified technicians will assist you with any heating or cooling issues in your home. Whether you need a repair, a new installation, or routine maintenance, you can trust the experts at Craig's Services.
Professional Home Services in Bountiful and The Surrounding Areas
Craig's Services is more than just a heating and cooling company in Bountiful and the surrounding communities. We want to help you save money on your home energy bills. During a visit, our technicians will evaluate your energy bills to see if you qualify for rebates in the area. We will also test your system to determine if you can claim the ENERGY STAR rebate for high-efficiency equipment. If you don't qualify, we can provide suggestions to improve your system.
In addition, we also offer indoor air quality tests for your home. Auditing your indoor air quality is important to ensure that the air in your home stays safe and comfortable.
Financing Approval Available Now!
Local Davis County, Utah
Home Owner's Say
Just wanted to let everyone know the experience I received from Craig's Services in Bountiful UT. I don't think a more trust worthy and reputable HVAC company exists. They have continually and consistently gone above and beyond my expectations. Their responsiveness is immediate, thier solutions are reliable and thier professionalism is second to none. I had a 16 year old HVAC system that was running on life support (some off brand cheap furnance and a/c). It rapidly started to develop some significant reliablity issues, Craig's services was able to keep it running until we could adequately plan for a furnance and a/c replacement. Once we decided to replace it, they helped us decide on what the best replacement options were. That decision was not easy with many questions on our side and several in person meetings to discuss and plan our replacement. I'm sure they were tired of getting continual questions from us, but this was a significant home improvement and financial decision for us. Once the new system arrived, it was installed and functional the same day. Several minor issues after the installation were addressed immediately. We also discovered that our old system had a very large crack in the heat exchanger potentially causing carbon monoxide poisioning in our home. That explains some of the popping and cracking we heard each morning from our old system. I could go on and on about warranty, rebates, financing optoins etc etc but this review is already too long. If you need **ANYTHING** HVAC related the first people I would call is Craig's Services.
Dennis Fluhrer
2023-01-09
Gas bill extremely high. Wanted to see if we had any leaks
Christina Stubbs
2023-01-09
Gary was on time, professional and fixed our issues!
Constance McCarthy
2022-12-28
I'm thrilled shocked and marveled at the quality of work I have received. I had an experience with a Google owned company on a holiday. I called. Received a call back and scheduled an appointment to replace a 3 yr old thermostat. They have my business for life.
Gary & Josh & Team were all awesome. These guys know their business. Excellent communication. Saved our Christmas holiday. Thanks guys,
Juan Sebastian Sepulveda
2022-12-16
Great negotiation for a new furnace and AC unit. Gary did a great job during the installation and answered a lot of my questions. A few months later I called for a maintenance issue I was having, so Gary came out same day I called, and troubleshot the problem quickly.
Gary came out late on Thanksgiving and got our furnace working.. He came within a half hour of my call and explained the different things going on and fixed the problem and also gave me some long term options to replace the furnace if it becomes necessary. I was so grateful someone would come at 9pm on Thanksgiving to help us out!
We rely and trust this company! Brayden and Gary were so polite and professional and they fixed our heater quickly. We would recommend their services to anyone we know!
Our local home services include:
Heating services
Air conditioning service
HVAC repair, installation, and maintenance
Indoor air quality analysis
Plumbing
Tankless Water Heaters
Home Generators
Water Softeners
Free Estimates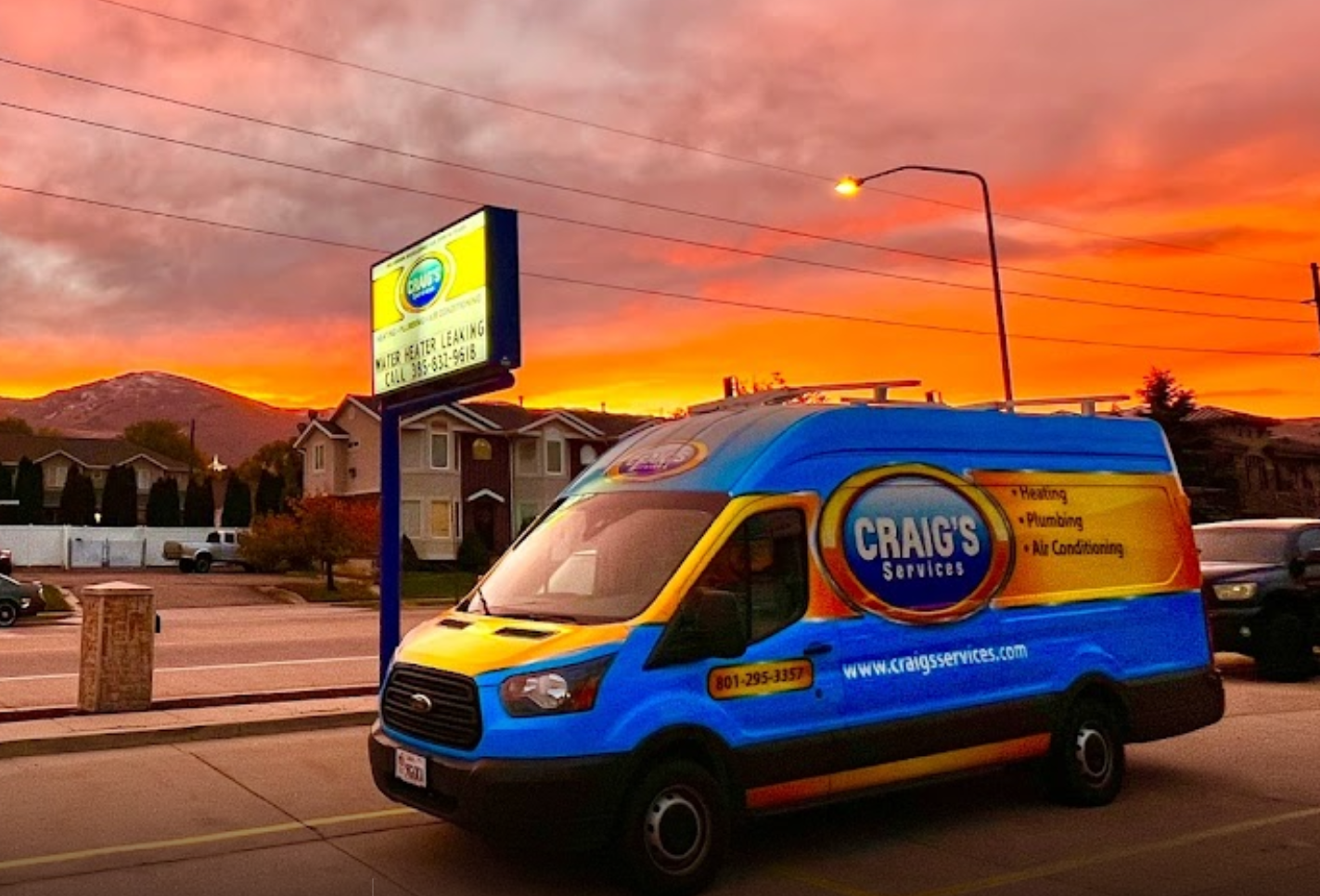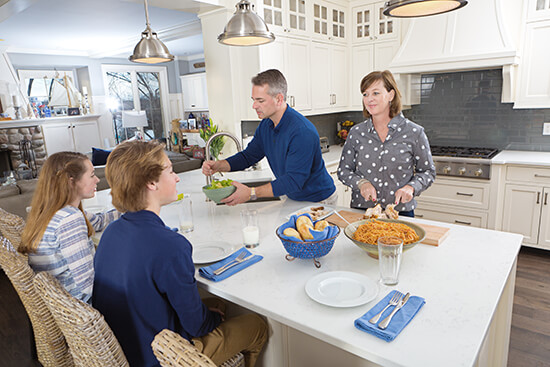 Quality Heating and AC Services in Bountiful and The Surrounding Areas
At Craig's Services, we want to keep your home comfortable. Our team of technicians has years of experience, and work quickly and efficiently. When you have a heating or cooling system that is starting to fail, we will be able to repair your problem in a timely and professional manner. We are also here to help when you want to replace that old system. Our technicians will find the right unit for your needs and budget.
If you want to keep your system operating at peak performance, it's important to schedule routine maintenance services. We will come out to your home to perform a detailed, thorough inspection of your system. We'll change the filters, refill fluids, and make sure everything is working at the optimal levels.
For all your heating and air conditioning needs you can trust Craig's Services. We service and repair air conditioners, boilers, air handlers, furnaces, heat pumps, mini-split systems, packaged systems, and garage heaters.
Our Core Values
You hear a lot about home. It's where the heart is, there's no place like it. Your home comfort is a crucial part of your home's energy plan.
To provide the best home comfort fall all who live and visit your home is our job. We treat every home as if it were the most important home in our area. We will always bring our A game, and leave you with that

WOW

experiencing.
Content For Our Community
Our expert articles are built to help homeowner's in Davis County, Utah maintain their home's HVAC equipment. As lifelong members of our community, we like to share some local happenings and history, whenever possible. Check out some of our article now.
Beware: Don't Dump These 8 Foods Down Your Garbage Disposal Breaking up food scraps and small items like eggshells with a garbage disposal can be a convenient way to clean up after cooking, but some
Tankless vs. Storage Tank Water Heaters: What You Need To Know When selecting a water heater for your home, there are two primary options to consider: tankless and storage tank. Both types of water heaters
HVAC Maintenance Tips to Combat Spring Allergies As the temperatures start to rise, many people look forward to the arrival of spring. However, for those who suffer from seasonal allergies, the onset of spring can