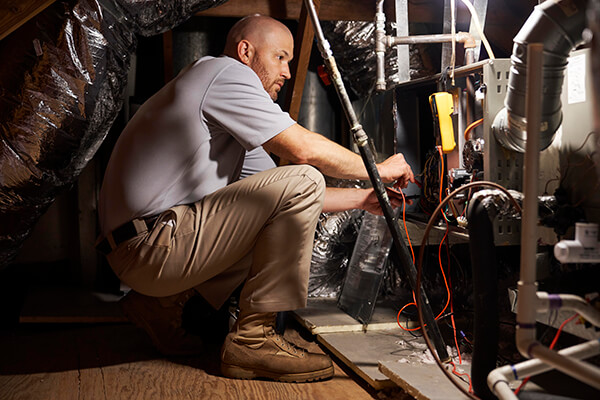 No one looks forward to needing their heating system repaired. However, there are some underlying causes of mechanical failure you should recognize. At [company_name], we specialize in helping households in Bountiful, UT, stay warm and comfortable all winter. If you're having trouble with your furnace, one or more of the following underlying conditions may be the cause.
Dirty or Clogged Air Filter
Your furnace's air filter works hard to keep clean air circulating through your home. Because the air filter is designed to trap dust, allergens, and other debris, you should change your filter regularly. A dirty filter may overwork your system and lead to premature wear and tear. Your furnace's limit switch may become damaged, and you could see increased energy consumption and a higher bill. If your heater frequently cycles on and off, a clogged air filter may be the cause. If you haven't had your furnace inspected this year, our technicians will thoroughly look at your entire heating system and clean or replace your filter if needed.
Faulty Thermostat
A faulty thermostat may also cause your furnace to frequently cycle on and off repeatedly. Other signs of a faulty thermostat include your heater no longer heating your house when you adjust the temperature upward or the furnace's fan cooling at inappropriate times. If your furnace no longer effectively heats your home, we'll troubleshoot the issue, thoroughly explain the nature of the problem, and offer affordable, effective solutions.
Old Furnace
Sometimes, your furnace may stop working because it's simply old and needs to be replaced. If you require a new heating system, we can advise you of traditional and modern options to help you heat your house more efficiently and save money over time.
Serving Bountiful for More than 50 Years
Our trusted local business spans three generations. We provide a variety of heating and air conditioning services throughout the Bountiful area, including AC and heating repair, installation, and maintenance. Call [company_name} today to schedule service with one of our knowledgeable, licensed technicians.