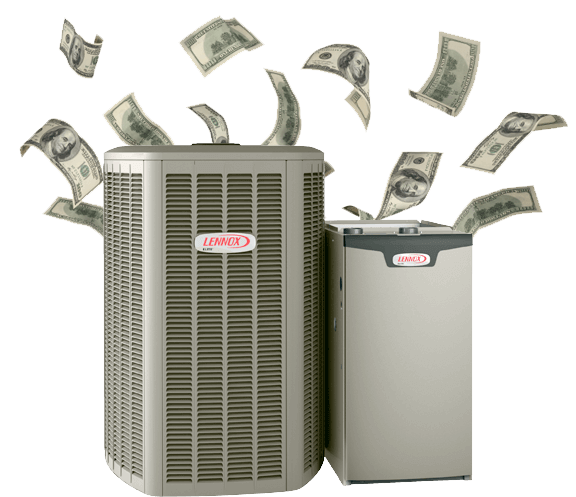 While others are making New Year's resolutions for weight loss, higher salaries and better credit, you can make the best resolution of them all. Get your home in tip-top shape by getting or keeping your HVAC system in the best condition.
Home Is Where the Heart Is
A healthy heating and cooling system in your home has numerous advantages. First off, the air quality of your home depends on it. Good quality of air in your home will fight against airborne allergens, help prevent mold and improve the overall condition of your building. [company_name] has been providing Bountiful, UT, with great air quality since 1969. Our technicians are NATE certified. This certification ensures up-to-date knowledge and training on the most cutting-edge HVAC technology.
Are You Losing Money With Your Heater or Air Conditioner?
Did you know that you may qualify for an ENERGY STAR rebate with your utility company? During our standard maintenance check, our fully licensed technicians will gladly do an appraisal on your system to see if you can get it. Also, we will inspect your entire system to find ways to make your HVAC highly efficient, and that will save you money, too. Keeping up with your system tune-ups will increase the life of your unit while catching those small repairs that can turn into an expensive nightmare. To make this easier, [company_name] offers low-cost maintenance packages.
Whatever Bountiful Needs, [company_name] Has Got It
[company_name] is your one-stop-shop for all your HVAC needs. We are an authorized Lennox Premier dealer, and we service all other makes and models as well. We are here to help you start this new year right. Our expertise extends past HVAC installation, repair and maintenance. Our technicians also specialize in plumbing, drain cleaning, tankless water heaters, home generators and water softeners. We offer 24/7 emergency services, too. While working on your home or business our technicians use drop cloths and shoe covers when needed.
We care about your property. Why wait any longer? Call us today for a free estimate.