Air Conditioning Services
At Craig's Services, we've been performing reliable AC services for the locals of Farmington, UT, since 1969. Whether you need a simple repair, a full installation, or just a routine tune-up, we have the tools to do your job right the first time. We've been satisfying the people of Davis County for half a century, so we hope you'll turn to us with your cooling issue.

We're proud of our:
Reliable 24/7 emergency repair services
Experience with all AC units
Standing as a Lennox Premier Dealer
Seasoned crew of licensed technicians
Air Conditioning Repairs in Farmington
When the cooling system in your home isn't working properly, turn to Craig's Services. Our air conditioning company prides itself on providing fast, effective repairs for the residents of Farmington. You can trust us to get your system back up and running as soon as possible.
Accurate AC Installations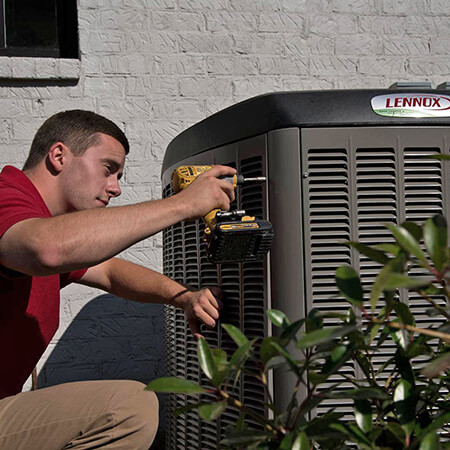 If you need a new air conditioner for your home in Farmington, we'll have a system for you. We'll walk you through the process of selecting a brand-new unit that will be perfect for your home. Our team has a wide variety of AC units that will fit your budget and your needs.
We replace systems that:
Don't produce sufficient cool air
Are unable to turn on or off
Have grown costly and inefficient
Are making strange sounds and odors
Air Conditioning Maintenance
At Craig's Services, we're qualified to provide our clients with top-notch tune-ups for their cooling equipment. Our air conditioning company prides itself on conducting thorough maintenance work for the people of Farmington. A tune-up can help your AC run more efficiently and keep your energy costs down. We also offer heating services.

Craig's Services is here to help for any AC needs you may have. From repairs to maintenance and installations, you can trust our professional team of technicians to get the job done right. Call us today!